Lighten Upfield Bike Ride x Block Party
Tinning St, Brunswick, Melbourne
December 2016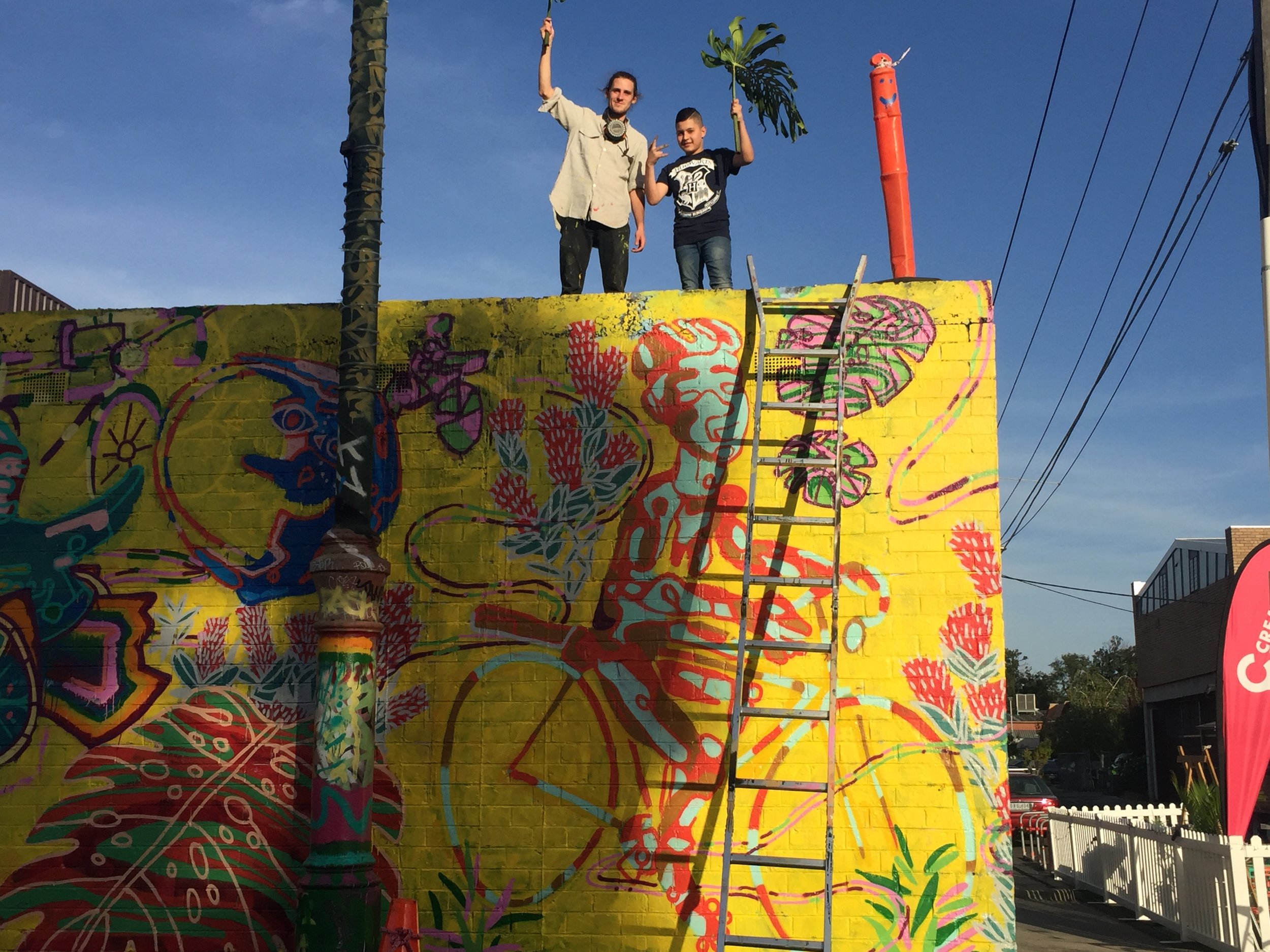 The inaugural Lighten Upfield Bike Ride & Block Party was the capstone event to celebrate 1 month of guerilla "light bombing" & community-led place activation. Given recent events highlighting the need for better lighting on the Upfield Bike Path, community members took the initiative placing solar lighting panels on particularly darker areas along the Bike Path.
Initiated by local residents, with support from Creative Suburbs, Projector Bike and MoreArt (Moreland City Council), the event was well received by the community and there was a significant amount of interest for future events.
The family fun event was supported by an array of activities, including:
- Live music
- Live mural painting on the CitiPower owned substation
- Short films showcasing local stories
- Local stallholders
- Speeches from local councillors
- Creative Suburbs "listening post" pop-up parklet, allowing attendees to share their ideas for their ideal Upfield Bike Path.